Polycystic kidney disease (PKD) is a genetic disorder that causes many fluid-filled cysts to grow in your kidneys. Unlike the usually harmless simple kidney cysts that can form in the kidneys later in life, PKD cysts can change the shape of your kidneys, including making them much larger. The cysts damage the kidney by blocking the flow of urine and causes inflammation. As PKD progresses, the kidneys gradually lose their ability to work effectively.
PKD is a form of chronic kidney disease (CKD) that reduces kidney function and may lead to kidney failure. PKD also can cause other complications, or problems, such as high blood pressure, cysts in the liver, and problems with blood vessels in your brain and heart.
PKD affects about 500,000 people in the United States.
While PKD cannot be prevented you may be able to slow PKD problems caused by high blood pressure, such as kidney damage:
Aim for a blood pressure goal of less than 120/80
Healthy lifestyle practices such as being active, reducing stress, and quitting smoking
Maintain a healthy weight
Change what you eat and drink (click here for diet tips)
Work with a health care team including a general practitioner and a nephrologist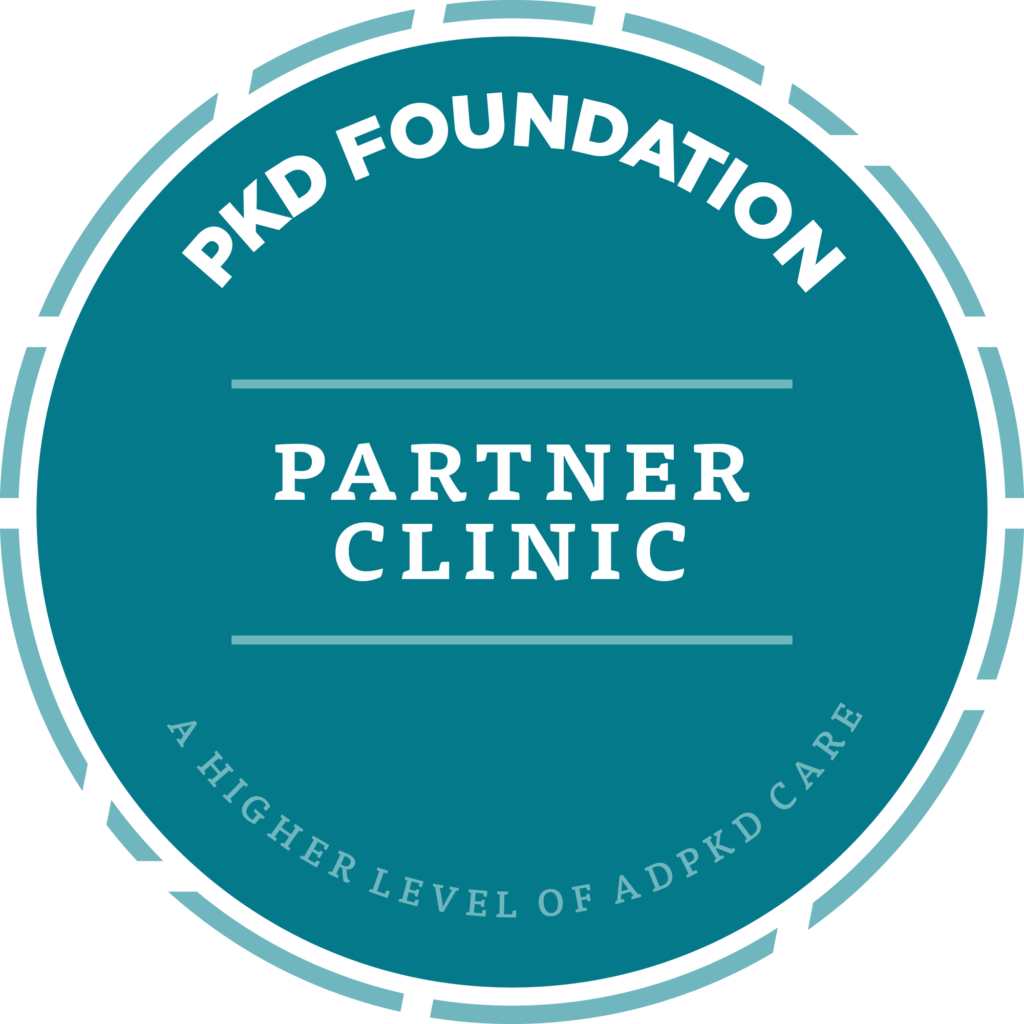 Nephrology and Hypertension Specialists is proud to be a PKD Foundation Partner Clinic. We are a group of compassionate healthcare professionals providing excellent care for all patients with kidney and associated diseases including polycystic kidney disease. We have access to a regional hospital with advanced testing techniques and easy access to tertiary hospitals in Atlanta, and Nashville.